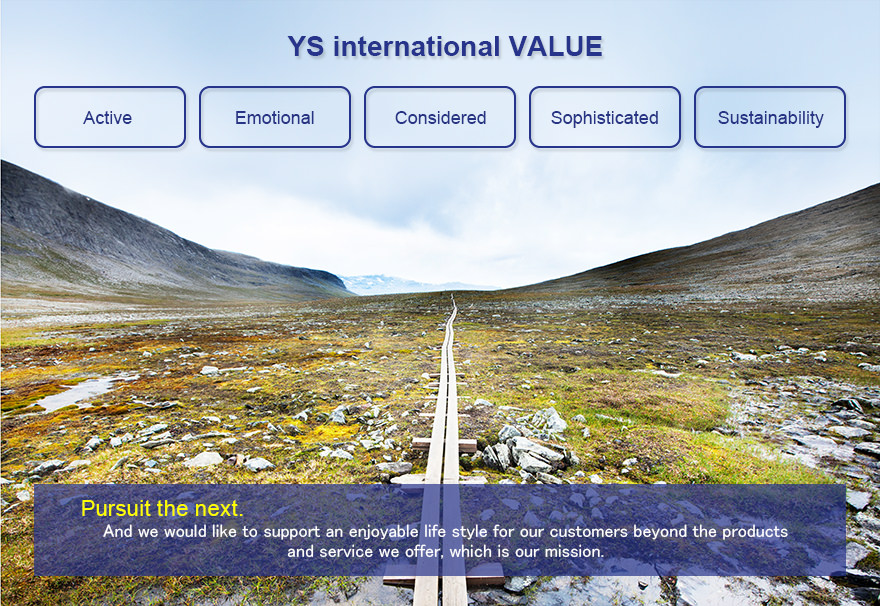 Our company, YS International CO., Ltd. is a Global Marketing Company under Yun San Corporation in Taiwan, Yun San Group's mother ship company.
Yun San Group, with subsidiaries located in the various Asian places, are promoting the marketing activities for consumers goods such as Apparel and Footwear.
We proudly present and continue to introduce the Products and Services with Global Standard Quality and continue to introduce for our customers to use for long time with loving care.
Our mission is to support an enjoyable life style for our customers beyond the products and service we offer.